Moving Companies
Clearwater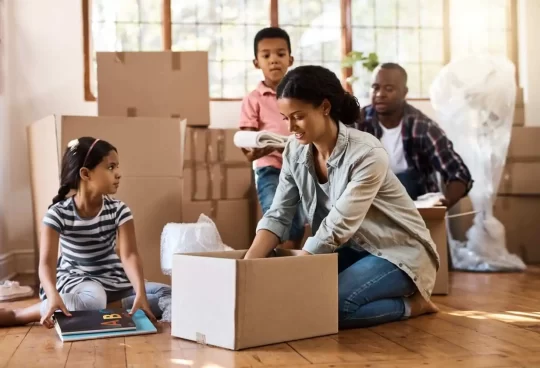 Clearwater moving company
proud to service
Whether it's for a home, an apartment or a commercial property, moving can be a stressful time made harder by limited choices and the need to balance your budget against your needs. When looking for the best in local moving companies prices, quality results and a focus on the care of your property, making the call to the experts at Clearwater Moving Services will provide you with results you can count on.
Are you planning a
move in Clearwater

?

Trying to manage a move all by yourself can be stressful and exhausting! Late nights packing for the move, trying to stuff your possessions into a moving van, an aching back from too much heavy lifting…Wouldn't it be easier to have moving professionals handle your move for you? Of course it would! At Clearwater Moving Services, we can help you find the best professional moving companies in Clearwater , Florida .
Our
Services
In order to bring the best results to our clients across Clearwater, we must first assure that the range of services we provide has the capability to fulfill your needs. Whether you're looking for local or long-distance moving, junk hauling, furniture movers or otherwise, making the choice to reach out to Clearwater Moving Services for your needs will provide you with quality.
Local Movers Near Me
Testimonials
Scarlett Scarlett
2023-07-17
"I highly suggest this service business because of how great their service is and how much they care about the details. They went out of their way to make sure I was happy, and their knowledge was clear. A fantastic experience!"
Robert George Taylor
2023-07-15
I had a great experience with Clearwater Moving. They provided excellent communication throughout the process and handled my move with precision and care. I highly recommend their services!
Clearwater Moving Services lived up to its name. They made my move stress-free and efficient. The team arrived on time, handled my belongings with care, and delivered them to my new home without any issues. I highly recommend their services for a smooth moving experience.
Transporting my car with clearwater Moving company was a breeze. They were reliable, efficient, and delivered my vehicle without a hitch. I wouldn't hesitate to recommend them to anyone in need of auto transport services.
I recently hired Clearwater Moving Services for my relocation, and I couldn't be more satisfied with their exceptional service. From the moment I contacted them, their team displayed the utmost professionalism and efficiency. The movers were punctual, courteous, and handled my belongings with great care. They ensured a smooth transition from start to finish, and I highly recommend Clearwater Moving Company to anyone in need of a reliable and trustworthy moving service.
Justin Lawrence Miller
2023-07-01
I recently hired Clearwater Moving for a cross-country move, and I'm so glad I did. They handled the logistics seamlessly and kept me informed throughout the entire process. The movers were skilled, courteous, and treated my possessions as if they were their own. A fantastic experience overall!
Brian Franklin Walsh
2023-07-01
I couldn't be happier with the service provided by Clearwater Moving. From start to finish, they were prompt, reliable, and handled my move with utmost care. Their team went above and beyond to ensure everything was delivered safely. A top-notch moving company!
John Oliver Foster
2023-07-01
Hands down the best moving service I've ever used! The team at Clearwater Moving Services was professional, efficient, and incredibly friendly. They made my moving day stress-free and took excellent care of my belongings. Highly recommend!
My experience was great so far. Clearwater Moving container came and picked up on time. The drivers were very friendly and professional.
I just needed a pool table relocated and so began searching for cheap moving companies near me. I eventually came across Clearwater Moving Services and gave them a call. They were great over the phone; gave me the information I needed quickly and had the move carried out within a couple days.
Clark T.
I spent a lot of time considering finally removing the junk that had collected all my property and it wasn't until I reached out to Clearwater Moving Services, that I finally had the capability to take care of it. Working with my schedule, providing affordable service, everything I needed.
Lisa B.